FREE ENTRANCE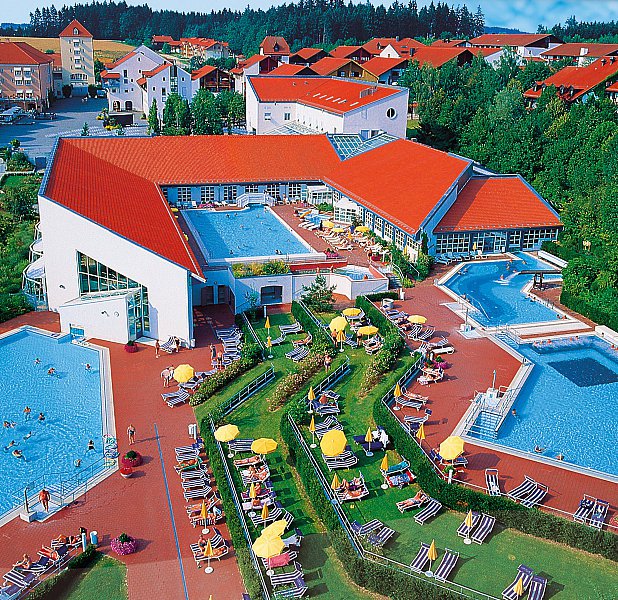 After more than 9.6 million euros in investment costs, Wohlfühlherme Bad Griesbach now shines in new splendor.
Completely independent of the weather, you can get directly from your room through an underground passageway to this wonderful spa.
In order to give everyone the opportunity to get their own impression of the new overall picture, we offer our guests a free entrance !!!in the complete off-season 2019 !!! Admission, depending on the number of nights.
All bookings from now and until 31.03.2019, as well as from 14.10. -15.12.2019 received with a minimum stay:
For stays of :
3 nights you get an entrance of         2.5 hours
4 nights                                                  3.5 hours
7 nights or more,                                 a FULL DAY entrance
(This offer is valid for all full payers according to the price list per person and is not otherwise refundable, once for the period of the stay)